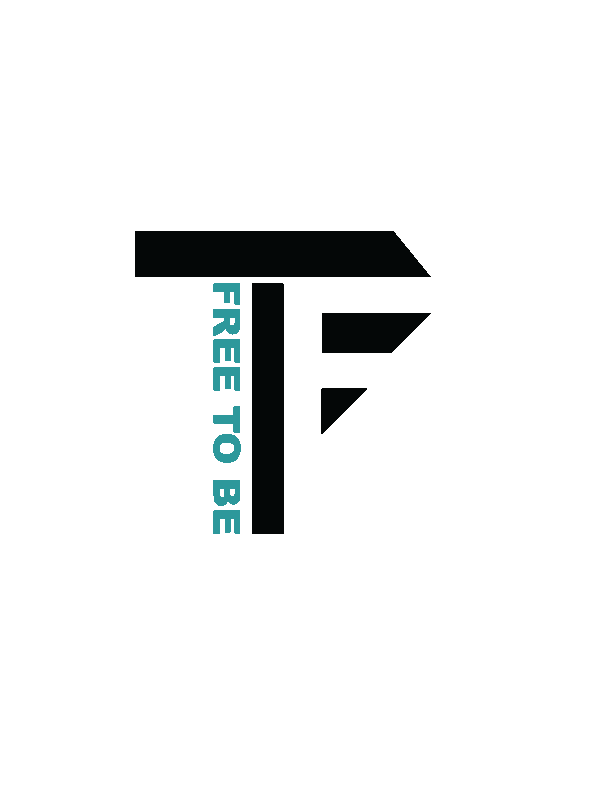 As a busy mom of three, I am all too familiar with the demands to be superwoman and put everyone else's needs in front of our own. I want to create a movement where women learn that putting themselves first is an absolute must in life. When we make our self-care a priority, we have more to offer everyone in our lives that we love and care about. I will be helping women take care of their physical, mental and emotional health with simple and effective fitness, sustainable nutrition, a supportive community and resources to help with our mental health. This freedom for self-care will help women all over the world be their happiest, healthiest selves allowing for others to join in the movement and creating a healthier planet overall.
Welcome to our "FreeToBe Me" FitGym
This page will walk you through how to get started on YOUR amazing journey. Please go through the videos in order and be sure to reach out to your coach with any questions as you work through each part! We are so excited for you and know this is the beginning of a great adventure together!
1/3
These are just a few pictures of our amazing success stories. The best part about these success stories however, is NOT the amount of weight lost rather it is about how the person feels. Our job is to help you feel good from the inside out and this will look different for every client we work with. Please remember as we embark on this journey, that the scale or pant size does not define you. We will focus on you feeling your best and from that helping you live your happiest, healthiest and most fulfilling life!
We are so excited to have you join us on this journey - thank you for trusting in us and for believing in yourself! YOU CAN and YOU WILL and always remember to focus on how you want to feel and WHY you started in the first place!
Here is the app that you will need to get going on this journey:
* Bodi on Demand
​
Once you go over your goals with your coach, she will help get you started on a program specific to what you are going to accomplish on your journey with us! Please reach out with questions and be open about where you want to go and what you want to accomplish as this will help us create the best program for you!
What nutrition plan will you be following? Will it be the Portion Fix plan or the 2B Mindset plan? Either way, make sure you spend some time getting to know your plan so that you can integrate the nutrition with the fitness. If in the beginning you are overwhelmed with taking on both, focus on the nutrition FIRST as over 80% of our change and growth is related to food, not to the fitness!
Shakeology changed my life - completely changed my life. Please watch this video and be open to what Shakeology can do for you as well. This is NOT a "protein" shake" nor is it a meal replacement shake. This is dense nutrition that your body is craving!
​
When you signed up, you were likely put on an autoshipment of Shakeology and/or the pre/post workout. See the last video on how to change / cancel / and manage your account!
Nobody likes taking photos, measurements and standing on a scale BUT we guarantee you will SEE results and continue to build up momentum IF:
* you take your before pics and measurements (this includes weight)
* update your pics weekly
* update your measurements every second or third week and at the end of your program
​
The scale does not always reflect how much our bodies shift and change during this process, so be SURE TO TAKE YOUR PICS and send them to your coach weekly!
Now it's your turn to push play! What day are you starting? What time will you work out? Have you prepped some food for the week? For the day? Let your coach know and push play!
When you finish your program, be sure to:
* enter your results (no matter how small or big) at www.beachbodychallenge.com to be entered for the weekly draws as well as the yearly grand prizes!
* get in touch with your coach to pick your next program based on your new goals!
Managing your account:
log in to www.teambeachbody.com with your information

under your name you will see "my orders"

the first order you will see is your Beachbody on Demand order renewal in ONE YEAR's time!

below that you will the shakeology, the preworkout, the nutrition+ membership and so on

you can push the date out by 30 days, change flavours or chat with an agent to manage everything online!
What is this nutrition+ membership???
we have 2 nutrition programs - 2B Mindset and the Portion Fix

both are different, both are simple, both are sustainable

the membership gives you recipes, tips, strategies AND you have free access for 30 days!!!

definitely check this out immediately and enjoy your free 30 days!